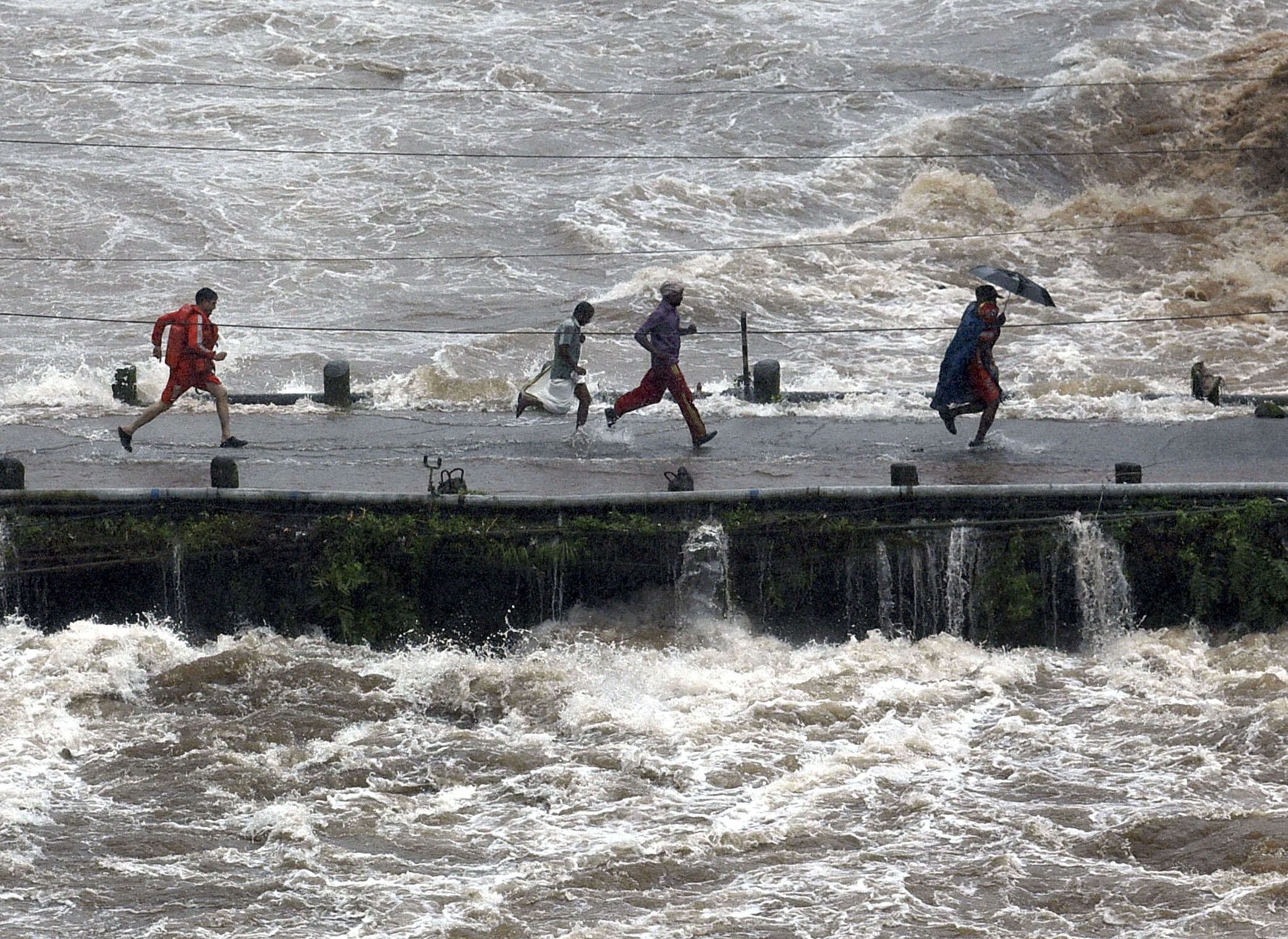 I just happened to come across a usual rant from one of those doubting Thomases, that isn't the current ravage caused in Kerala due to the ire of Lord Ayyappa. A battle is going on in the supreme court of India, on whether women in the fertile age should be allowed inside the temple. The temple has a tradition followed from ancient days that women in the age of 10 to 60 are not allowed inside the temple. It is said that the deity is a celibate and women in this age would distract the lord.
The temple is open only during the two months towards the end of gregorian calender year, with the season ending on 14th January.  As a prelude to the difficult trek, devotees are supposed to undergo some strict restirctions in life for 41 days. Footwear not allowed, sex is a big NO, even menstruating women not allowed near, strictly vegetarian simple diet, early morning and evening prayers and the likes. It is said that such strict rituals and the ensuing tough trek cannot be carried out by women in their ripe age. But then how come, girls below 10 years and aged women above 60 years, fit enough to do the trek?
There is another temple near Thiruvananthapuram, called Attukal, where males are not allowed. Though there is no specific reason given for the discrimination, male folks in all their maganimity have accepted the norm and stays away. Why can't the gender equality clamourers put a case for male entry to this temple, is a question for another day.
My two cents are, even if the age old rituals call for such norms, there is nothing wrong in looking for a fresh perspective. Please remember, such alibis in the name of tradition and God were there for justifying Sati, untouchability, denial of temple entry to dalits, Devadasis, animal sacrifice and so on and so forth. But a vigilant and progressive set of people like RajaRam Mohan Roy, Ambedkar, Ayyankali etc have managed to change the status quo for the better.
India never faced the ire of Lord Shiva when we banned Sati, nobody faced Indra's wrath when Devadasi system was banned. Then how come a Lord always known for his abundant blessings during Kaliyug, should be blamed for a big calamity. Or are some vested interests crediting the Lord? Either way it would be a disgrace to this literate state to drag the innocent Lord to the sufferings meted out by this incessant rains and defiant floods.
Time is for exhibiting humanity, to help the millions tide over the crisis. Religion and its Gods can wait.
CM's Distress Relief Fund (CMDRF).
Name of Donee: CMDRF
Account number : 67319948232
Bank: State Bank of India
Branch: City branch, Thiruvananthapuram
IFSC: SBIN0070028
PAN detail: AAAGD0584M
Mailing address: The Principal Secretary (Finance) Treasurer ..
Chief Minister's Distress Relief Fund,Secretariat, Thiruvananthapuram-1