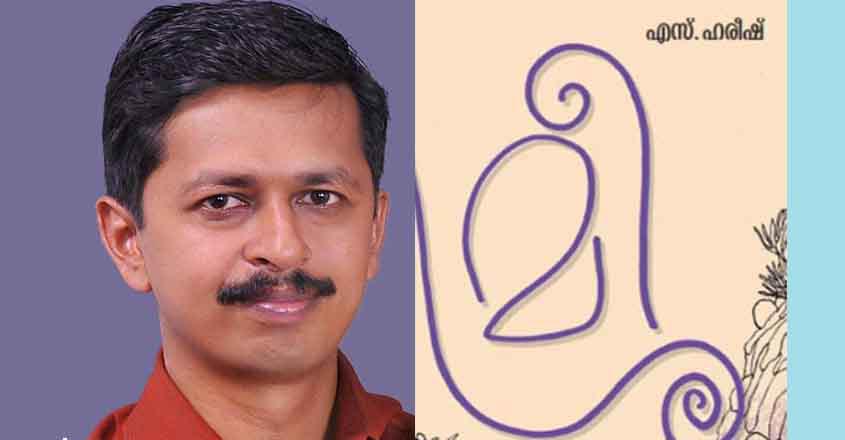 Let me begin with a disclaimer. I do not consider moustache as a masculine feature or a symbol of male strength and supremacy. For that matter, male supremacy is an oxymoron, as I strongly believe after more than 40 years of life's experiences and memories as a son and husband, that women are a superior species.
The recent controversy is about the award winning Malayalam author S. Hareesh and his novel "Meesha" (means Moustache), after having published three chapters in Mathrubhumi (a respected magazine of proven predigree in literature), is now withdrawn after the author having asked for it. This could be described as "Shame for Kerala" or "Death of freedom of expression" or whatever. But I'm forced to think of the genesis of this supposedly the last nail in the coffin of secularism in India.
Kerala was described as a lunatic asylum by none other than Swami Vivekananda after having seen the most hirarchial and horrendous caste system in the country. It is said that the distances in feet were defined for various downward castes, that they were supposed to maintain from the Namboothiri Brahmins. No where in India, caste had taken a more uglier turn.
Though the state has progressed in the eyes of the world as a social paradise, the under currents of caste and religion had been always strong. It resembles Periyar river which has a serene look but a nasty undercurrent which has taken many lives. Nothing epitomises the state of affairs than the famous song by Vayalar "Aayirram Paada swarangal kilungi", a song sung on the beauty of Periyar, but in the film a hapless child gets drowned while the song goes on. This small boy is the state of Kerala, while the world is singing about its social and human development indices.
It is the only state where people gets more worried about Saddam Hussain's Iraq than India's own Kashmir. Where a Gabriel Garcia Marquez scores over, leave alone Tagore, but its own M.T. Vasudevan Nair. Where a Maradona or Argentina looms large over its own P.T. Usha or the Indian Cricket Team. Where communism by EMS Namboothiripad had more followers than Nehru's congress. But if that makes the state different from the rest, so be it.
The reverberations of M.F. Hussain's forced exile made the maximum impact in this state as support for the maestro was widespread and almost unanimous. This happened two decades back when Hindu communalism was not even at its infancy. Goddess Saraswati being drawn in naked created no heckles in the Hindu minds. While Hussain's support swelled, there were no takers for two other contemporary artists, namely, Salman Rushdie and Taslima Nasreen, who were also on the receiving side of far right's ire.
When we fast forward two decades, Hindu right has far outgrown its infancy and is a rebellious adolescent now. So what made them grow? I would not agree that the national trend is being followed here. That was exactly why I took up earlier that the state was always different from what rest of India did.
A few years back a teacher in Alapuzha, a backwater paradise boasting of a forward ideology always, had a gruelling experience. Joseph, as accused by far right, had written a derogatory piece on Prophet Mohammed. What followed, costed the teacher his right hand, which was chopped off. The state was surprisngly silent and never rallied behind the teacher, whose wife eventually committed suicide owing to social and financial woes.
This selective amnesia among the intellectuals and the political leaders was being constantly watched by a society which always took its own deprecation in the right spirit, as part of larger good called freedom of expression. Disorganised and economically feeble, the community tried its best to keep away from the far right who were trying their luck since 50 years without much success.
But today if the monster, though still adolescent, is able to show its ugly face, the blame has to be taken by the double standards followed by intellectuals and leaders.
Harish's is a rich novel, and only a character was speaking his mind on what that character thought as a reason for Hindu upper caste women who went to the temple many decades back, were to showcase to the society that they have come off age. To generalise it to todays Hindu women going to temple and therefore finding it hurting the sentiments is nothing but a mountain made out of a mole hill.
Harish unfortunately is a scape goat or victim of an indifference the society at large has meted out to the hitherto timid Hindus. To say the least, the proverb of "Ala muttiyaal cherayum kadikkum" ( if cornered even a docile rat snake would bite), has come true. But an established writer like Harish being an unsuspected victim is a sorry sight for the state.